With 2019 coming to an end soon, it is important to highlight some of the great songs to come out this year. With the first list of the year, we saw 2 Chainz, Kevin Abstract, and SAINt JHN take the top spots, however, since then we've seen a lot of great releases from artists as they continue to impress me over the year. Here is my list of favorite releases from 4/21 to 9/26! (As usual, there is a limit of one song per artist)
10. I Was On The Block – YG ft. Valee and Boogie
"I Was On The Block" is by far one of YG's most intriguing songs in his catalog. This song begins my top ten list because of its use of one of my favorite flows to emerge in recent years. The "Valee Flow" is a flow used by many rappers such as Smokepurpp, Lil Pump, Nicki Minaj, and even Tyler, The Creator. While Valee isn't a major name yet, his flow is easily influential and YG's and Boogie's use of the iconic style is one of my most favorite highlights of the year.
9. Proud Of Me – Lil Keed ft. Young Thug
Explaining the appeal of Lil Keed is fairly difficult as he doesn't add much to modern music that hasn't already been done already. But, what Lil Keed does do quite well is make attractive and infectious songs such as "Nameless" and "Proud Of Me". Young Thug's feature in this song is definitely the best part as his voice compliments the song in every way imaginable and even ends up becomes more likable than Lil Keed on this track. While Lil Keed has some things to work on, Young Thug once again proves that he's one of the hardest and greatest working rappers in today's scene.
8. Baguettes in the Face – Mustard ft. NAV, Playboi Carti, and A Boogie Wit da Hoodie
As I've said in the past, I love NAV but he is simply one of the non-ironically funniest artists in the industry. But, where NAV lacks in seriousness, he makes up for in catchy choruses and verses. Mustard is a genius when it comes to selecting features for his song because of this song and "ON GOD" which both came from his newest release, Perfect Ten. "Baguettes in the Face" combines the chorus power of NAV, the style of Playboi Carti, and the flow of A Boogie Wit da Hoodie. Together these four created one of the best hits that this year has to offer.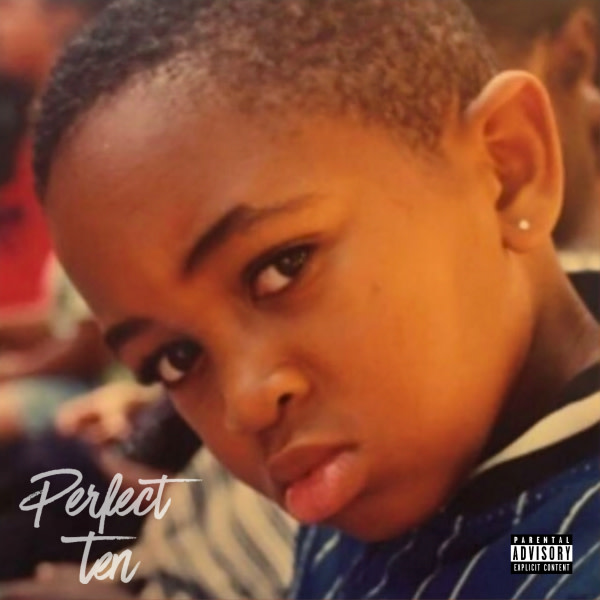 7. Jollof Rice – Bas ft. EARTHGANG
Ever since I heard Bas on "Night Job" back in 2015, I've been a fan of some of his songs. While he has some great songs, I tend to prefer his songs with J. Cole, however, Bas surprised me this year with the release of his song "Jollof Rice". This song features WowGr8 from EARTHGANG whose presence brings the song to a new level. While it is unfortunate that Olu from EARTHGANG wasn't on the song, I am thankful that at least WowGr8 provided some great verses to this highly addictive song. I really am impressed with Bas because of this song and I hope his EP, Spilled Milk 1 sees a sequel in the near future.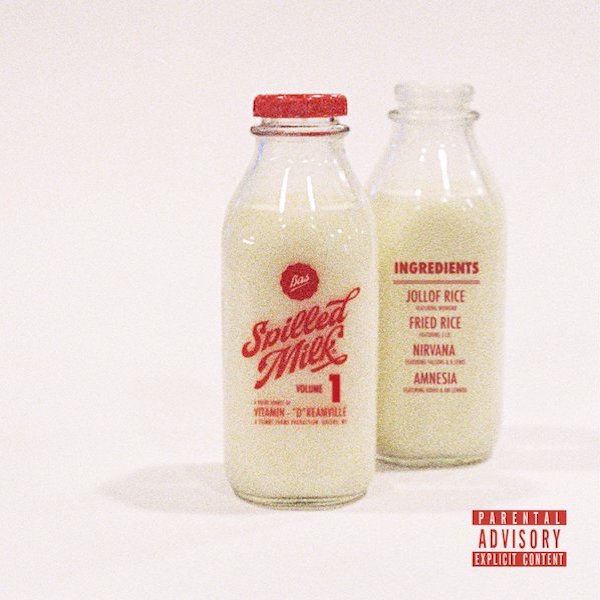 6. I THINK – Tyler, The Creator
IGOR is without a doubt one of the best albums of the year but picking just one song from it to represent the album is very tough. I decided to go with "I THINK" because of its masterful production and message. I honestly really enjoyed IGOR and I hope that it receives its much-deserved recognition at the end of the year from critics and listeners alike.
5. UP – EARTHGANG
EARTHGANG is perhaps the best duo of the 2010s and "UP" is the best piece of evidence I can give to this claim. "UP" combines Olu's powerful vocals with WowGr8's top-notch delivery to create a beautiful masterpiece. EARTHGANG has had a good amount of hits throughout the years but "UP" is by far their best one yet as it combines the best abilities of both rappers. I am really fascinated with their ability to produce terrific songs that never cease to become too repetitive.
4. Find Our Way – Being As An Ocean
Finally, Being As An Ocean released their newest album PROXY: An A.N.I.M.O. Story which contains some wonderful tracks to be heard. One of these songs is the single, "Find Our Way". This song is definitely the best song to come from the band in years and is possibly their finest song ever made. I was thoroughly impressed with the post-hardcore band this year and cannot wait to see what's next for the group.
3. On My Own – Jaden ft. Kid Cudi
Before I start, I just want to say that I love Jaden Smith, however, I love Kid Cudi more. Now, with that in mind, it is pertinent to say that "On My Own" is one of the strongest songs to ever come from Jaden and that is because Kid Cudi lends his amiable voice to the already appealing song. I adore these two for their own reasons, but, combined they made a memorable song that I will never forget. I really hope these two work together more often because their synergy is perfect together.
2. Dangerous – ScHoolboy Q ft. Kid Cudi
ScHoolboy Q's latest album, CrasH Talk looked very promising based off the singles but wasn't able to surpass previously released albums of his, especially the Blank Face LP. Regardless, CrasH Talk did supply us with some great songs such as "Numb Numb Juice", "Drunk", and my favorite "Dangerous". While the song is only two and a half minutes long it makes each second count as ScHoolboy Q delivers a remarkable verse while Kid Cudi performs a grim chorus. This song by far has some of the most impactful and perilous lyrics I've ever heard from a rapper in this decade. ScHoolboy Q has serious potential to create fascinating and hypnotic songs and "Dangerous" is a glorious example of this.
1. NO HALO – BROCKHAMPTON
BROCKHAMPTON is an unstoppable collective that seemingly never loses steam nor fail to adapt to changing times. Five albums in and they are still going strong especially with the slew of singles from their fifth album, GINGER. One of these singles to the album is the song "NO HALO" which has every member contributing vocally. The song is a beautiful piece of art that excellently showcases the imperfections that humans inevitably have. Deb Never even lends her voice to the boyband to bring the song to it's fullest potential. I think "NO HALO" is a great way to begin an album about that covers the past, the future, and every mistake made along the way.