Figure It Out – French Montana ft. Kanye West & Nas
I'll be the first one to admit that I'm not a huge French Montana fan, however, "Figure It Out" is most likely his best song to date. The song is serious as it discusses topics of death, imprisonment, and honesty. While French Montana isn't considered to be a deep and serious rapper, he really outdid himself with this song especially with the inclusion of Nas. Nas is another rapper I wasn't a big fan of at first but after this song and NASIR, my opinion on the legendary rapper has changed. Add in Kanye West for bonus points and you get a solid sentimental track that invokes inner emotions.
Slayerr – Tm88 ft. Lil Uzi Vert
This song is my second time being exposed to Tm88's work with the first being "Been Thru a Lot" back in 2016. "Slayerr", however, is my newest favorite song from Tm88 as Lil Uzi Vert takes the song and makes it his own. The song is very reminiscent of Luv Is Rage 2 and brings the colorful yet dark-toned sound that we've come to love and expect from Uzi. I really like Tm88's production on this song too and their teamwork definitely brings the track to a new height.
Cops Shot The Kid – Nas ft. Kanye West
As previously mentioned, I wasn't a big fan of Nas for quite some time. I never understood the hype of Illmatic but I heavily enjoyed his songs "Hate Me Now" and "I Can". I didn't listen to NASIR when it came out last year but upon my first listen I fell in love with it. "Cops Shot The Kid" is my favorite song on the album and the Slick Rick sample completes the song in my opinion. I plan to listen to more of Nas' discography down the road because if it's anything like this song, I'm surely going to become a huge fan of Nas and his legendary status.
Panini – Lil Nas X
"Panini" is Lil Nas X's second single from his newest EP titled 7. This song is so simple and fun that it prompts me to bob my head and bounce with joy. I hope this song blows up like "Old Town Road" did because it truly deserves recognition for its addicting sound. I cannot wait to hear what Lil Nas X has to offer after 7 and "Panini".
Soul Glo – B.o.B
I am a huge B.o.B stan and that will never change. Bobby Ray is one of my favorite musicians and has been since his commercial debut in 2010. Flat-Earth theories aside, he is one of the most creative, consistent, and unique rappers in the industry. The music video for "Soul Glo" serves as a homage to the classic Eddie Murphy film, Coming to America. This song is surely going to make one smile with happiness because of its infectious rhythm and beat that is complemented by a catchy chorus. I am still currently listening to his newest release "Southmatic", but I can highly recommend this song as a place to start.
Honey – 070 Shake
I have been a huge 070 Shake fan since her debut in 2016 and even got to see her in concert. Her voice is so unique that she can match pretty much every beat given to her and can switch from rapping to singing with ease. Her versatility is what makes Honey such a standout song from her discography. Honey is a great song to get you hype but can also be interpreted in a sad way if looked at from a different viewpoint. I think 070 Shake deserves way more credit than she's gotten and I'm forever glad that Kanye West gave her a spot to shine in 2018.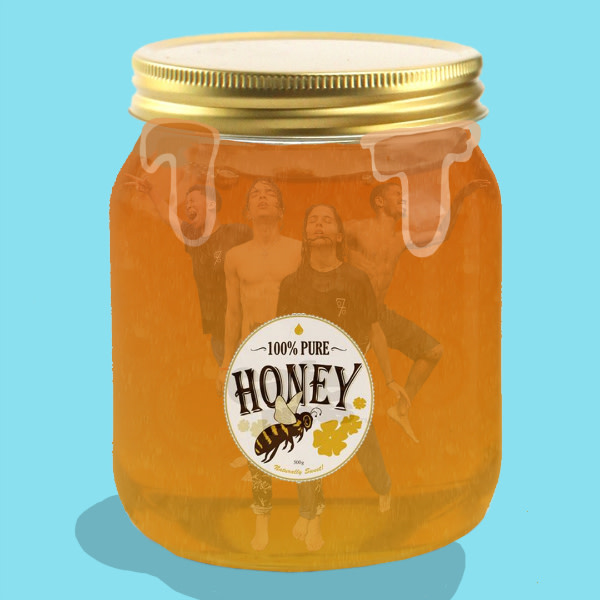 Ransom – Lil Tecca
I just heard this song for the first time last week and haven't stopped listening to it since. Lil Tecca's rhymes are very smooth and the beat compliments his delivery very well. I'm glad this song blew up as much as it did because Lil Tecca honestly deserves credit because of this song. I hope we see more of him this year and maybe even a project release.
Zulu Screams – GoldLink ft. Maleek Berry & Bibi Bourelly
Being one of the more successful rappers from the DMV means that GoldLink has come a long way from his debut in 2014. With his debut album Diaspora being an album I really enjoyed this year, I must highlight one of the best songs from the album. "Zulu Screams" is a song you cannot help but dance to as GoldLink glides over the beat like he usually does. With the beat being more of a dance or house type it is refreshing to see him experiment with this particular sound because I think it works very well for him. I would love to see what else he can do with this sound in the future.
Dots & Lines – Lupe Fiasco
Lupe Fiasco has always been a special kind of rapper with his innovative way of telling stories through albums but it should be known that out of these stories come hidden gems. "Dots & Lines" has stellar production as it sounds like an old western tune mixed with classic rapping. Lupe Fiasco really killed it with this song and it makes me want to listen to all of his discography especially Tetsuo & Youth.